Why Barr Build? An Interview with the directors
Directors Chris Noonan, Stuart Barr and David Noonan discuss the recent rebrand and share exclusive insights into the ethos at Barr Build.
The change in name from StuartBarr CDR to Barr Build brought with it a refocus on the company's mission and an alignment of the Barr Group brands.
Why did the name of the construction side of the company change from StuartBarr CDR to Barr Build?
We are officially registered as Barr Group Ltd - the name which has been used for some time to describe the wider organisation, offering complete build, joinery and kitchens services under one roof. The construction side of the company will, going forward, trade as Barr Build - explaining exactly what we do.
As a design-led organisation the way we express ourselves visually has always been important to us. Barr Build, Barr Kitchens and Barr Joinery are now aligned in the way they look as well as the way they operate - an exciting step forward in the evolution of the organisation.
How do the three of you work together?
Each of us brings a completely different skill set to the table. It is our differences as much as our similarities that have helped the organisation grow and thrive. As a management team, we have been working side by side for more than a decade, problem-solving, sharing ideas and enjoying our work. The three of us fell naturally into our current roles, which in turn moulded the company structure. Each of us heads up the sector of the organisation to which our skillsets are most suited.
How would you describe the Barr Group ethos?
Across the organisation we all work to the same set of values, 'attention to detail' and 'embracing the challenge' and in doing so we put the client at the core of everything we do. Everyone plays a part in achieving the end goal of client satisfaction. We meet regularly as project teams, for training and company social events. We share experiences (good and bad) which helps everyone to keep learning and improving. More than anything we remind each other that everything we do, make and build really matters.
As Directors, we believe that an organisation like ours is only as good as the people within it and therefore it is vital that everyone within it enjoys their work and feels part of the organisational quest for ultimate quality.
"Barr Build, Barr Kitchens and Barr Joinery are now aligned in the way they look as well as the way they operate - an exciting step forward in the evolution of the organisation."
When you begin a new project, what do you collectively set out to achieve?
Client satisfaction and build excellence. Every contract is different. We are just one cog in a much bigger wheel. Some projects have been years in the planning and designing before they even get to us. It is our job to gather all of the information, often from multiple sources and to bring the project to life in the most efficient and effective way.
How does Barr Build balance its commitment to 'build excellence' with the company's natural inclination for 'doing things differently?'
From the beginning, we were all very clear that we were not interested in building standard boxes. This does not mean we only work on big projects. Sometimes the smaller, more niche builds can be the most interesting and rewarding. The challenge of building a complex contemporary structure or grappling with the integrity of a heritage building was always much more exciting to us than producing standard builds.
Embracing a challenge or finding a way to do something which has not been done before will never mean a compromise in standards. We work in collaboration with structural engineers, architects, heritage experts, and many other specialists, all of whom play a vital part in producing build excellence.
What will the coming years bring for Barr Build and the wider UK construction industry?
Although the UK construction industry was less impacted by the pandemic than other sectors it has, of course, faced its fair share of challenges. The positive has been that we have re-doubled our focus on what is really important - people, standards, efficiency and our quest to achieve responsible, sustainable design-led build excellence.
Brexit has brought with it inevitable changes to free trade and labour movement will impact everyone. The Barr Group are a multi-cultural organisation, with a truly international workforce. The skills and attitudes brought to our organisation through the mixing of cultures has always been an extremely positive force and we will endeavour to ensure this continues whatever challenges we face.
In conjunction, a marked shortage of materials and high price increases, due to a combination of Covid related factors: Brexit and intensive HS2 demand, is currently affecting the industry. This situation is likely to impact construction works for several months and Barr Build are working closely with our suppliers, planning ahead and using our cumulative buying power to ensure this issue is minimised as far as possible.
As environmental factors and sustainable build become an ever more pressing concern, we continue to drive that facet of the company – the 'doing things differently' ethos is particularly pertinent when applied to embracing and utilising the new sustainable technologies which are becoming ever more available to the commercial and domestic markets. We are excited to be playing a part in this positive change.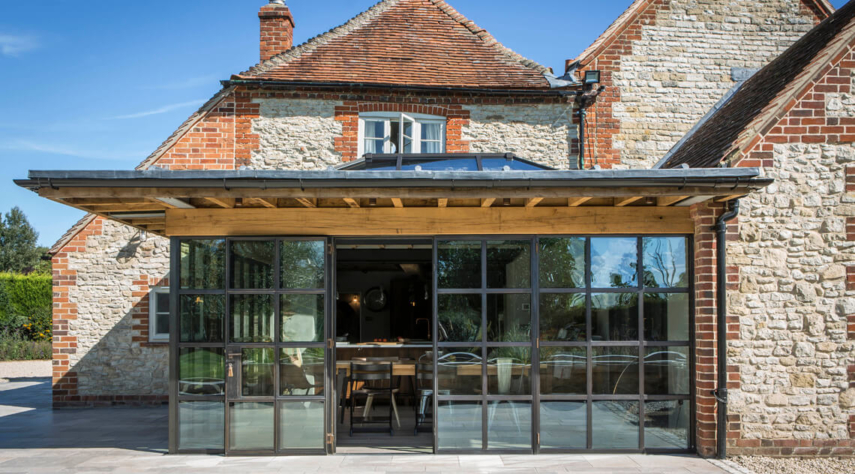 Direct to Client
Continually refined to make the process as stress-free as possible, our Direct to Client service offers a straightforward, fast, cost effective build process.
Read more